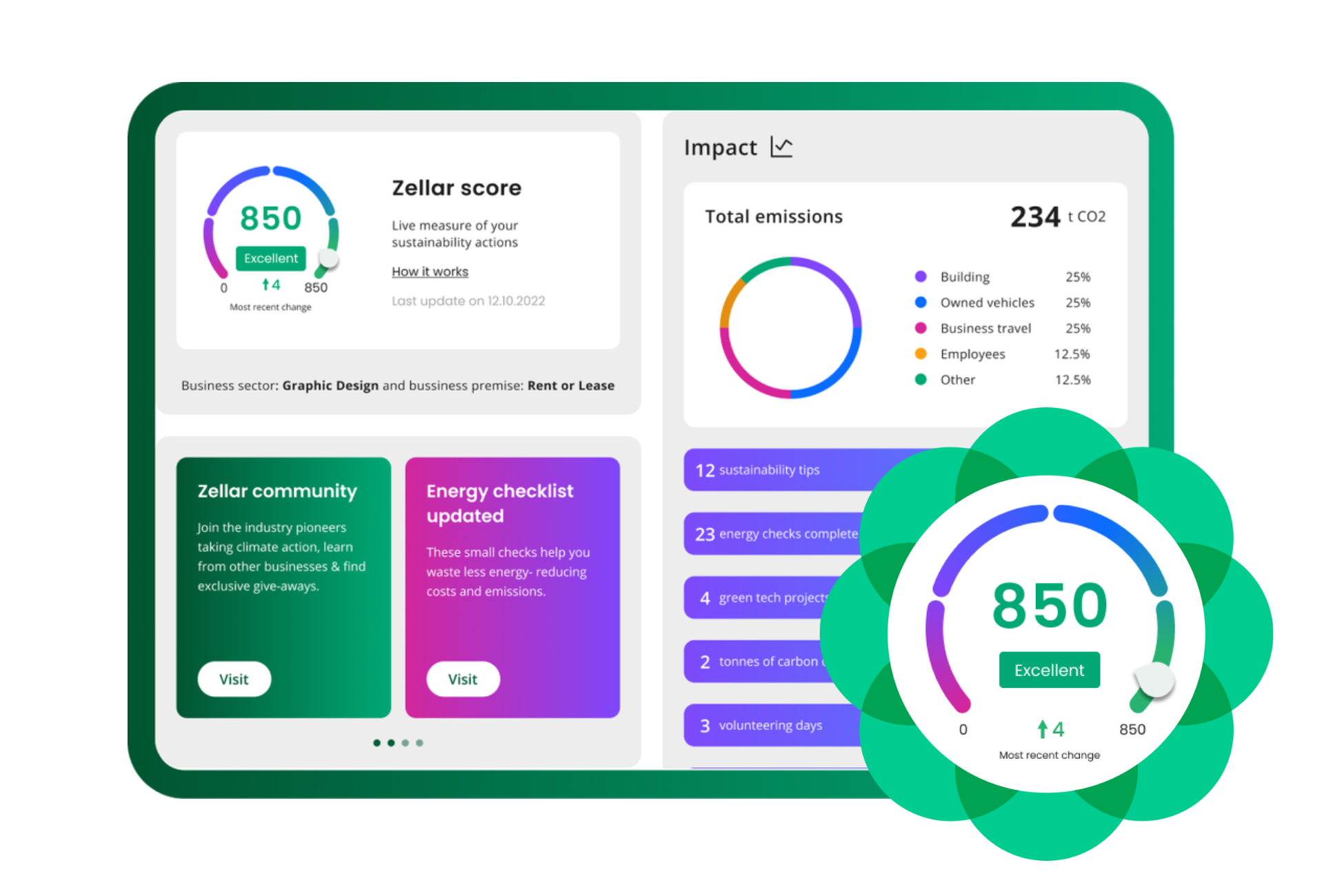 BOXPOD PARTNERING WITH ZELLAR
Go green & save money with Zellar today
Whether you're taking those first tentative steps in understanding your carbon footprint, measuring (and reducing) your energy usage, or creating a full sustainability plan, help is at hand from Zellar, an easy- to-use sustainability platform.


If you're looking to become
a sustainable business
then Zellar can help.
Find out more

The rising price of energy and raw materials has brought into focus the need for SMEs to find and apply greater efficiencies across their operations. Put simply, reducing emissions (i.e. energy consumption) will help you save money. Zellar delivers a sustainability roadmap tailored to your business sector, including a behaviour change action plan to help reduce your emissions today. You can also transition to truly 100% green renewable energy, commission-free.
Zellar helps you understand where your business is currently at through its unique scoring system. You can learn how to improve your score, offset your current impact in the UK, support nature through biodiversity projects and contribute to your local community by organising a volunteering day for your employees.